This is the first post in a series written by my good friend (and fellow homeschooler) Jennifer Bruce. Jennifer introduced me to essential oils while we were fostering our two boys last winter and we've been using oils ever since. (Note: This post contains affiliate links.)
Over the course of this series, we'll be discussing the topics of supporting mental focus, maintaining the immune system, combating occasional stress, and promoting restful sleep. We'll be sharing this information as it pertains to students, but it can also be applied to adults. While we're not here to diagnose, treat, or cure any disease, we are here to educate about wellness. We believe that giving the body what it needs helps it to function as it was created to function.
Whether they attend public school, private school, or homeschool, kids are going to be asked to do tasks that require them to focus. For some, that's easier said than done. Fortunately there are a variety of oils and oil combinations that can be helpful for promoting focus, concentration, and attention span.
The Focus Roller
The most popular combination for focus is nicknamed The Focus Roller. It's made by combining 15 drops of Cedarwood, 15 drops of Lavender, and 15 drops of Vetiver. Vetiver is a very thick oil. When you make this roller, you may need to take the silicone stopper off of the Vetiver bottle to let the oil drip directly from the bottle. You can do your best guessimate of the 15 drops.
If you've been using essential oils for a while, you can easily combine these oils in an empty bottle, especially if you have an empty bottle of one of the oils in the blend you're mixing. If you're fairly new to oils or don't have empty bottles, you can buy inexpensive roller bottles from Amazon.
Once your essential oils are in the bottle, add about a tablespoon of carrier oil. A carrier oil is a fatty oil, not an essential oil. You can choose olive oil, almond oil, fractionated coconut oil, or grapeseed oil as your carrier oil. Put the roller and lid back on the bottle and shake well. You can then apply this to the back of the neck before your child begins the day's school work.

Other Oils for Focus
Young Living has an oil called GeneYus that's part of their KidScents collection. This collection of oils is pre-mixed and diluted perfectly for kids. It a mix of Frankincense, Blue Cypress, Cedarwood, Melissa, Idaho Blue Spruce, Palo Santo, Galbanum, Bergamot, Myrrh, Sandalwood, Geranium, Rosewood, Ylang Ylang, Hyssop, Black Spruce, and Rose. Those are some powerhouse oils for maintaining mental focus.
Peppermint is another oil that supports mental focus. Putting a drop in a glass of water or under the tongue (for older kids) helps with concentration and is a nice pick-me-up. This is especially helpful right after lunch when afternoon sluggishness tends to hit.
Brain Power is another option as it is high in sesquiterpenes. Research has shown that sesquiterpenes have the ability to cross the blood-brain barrier and enter the brain tissue. Brain Power is a blend of Royal Hawaiian Sandalwood, Frankincense, Melissa, Blue Cypress, Lavender, and Helichrysum.
Clarity is an oil that's effective for students and adults. It contains Basil, Cardamom, Rosemary, Peppermint, Corriander, Geranium, Bergamot, Lemon, Ylang Ylang, Jasmine, Roman Chamomile, and Palma Rosa. I personally use this one when I'm working on a big project that requires my full attention.
Diffuser Jewelry
Oils metabolize in the body in approximately two hours. While your child will still reap the benefits of using oils long after that, you may find that you need to apply your oils periodically throughout the day. One alternative to this is to use diffuser jewelry.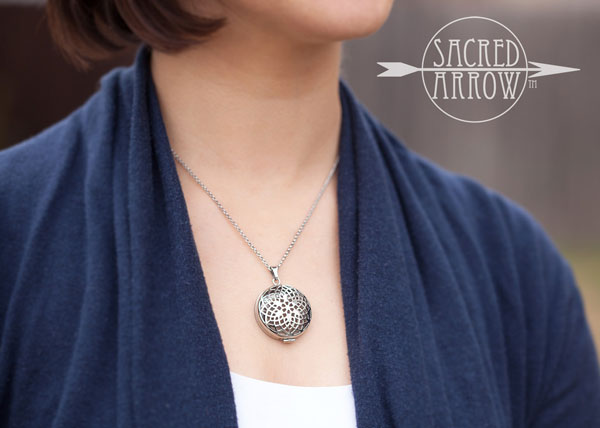 Diffuser necklaces for women or girls usually open like a locket. You can drip several drops of your oil onto the felt pad inside. When you close the locket, the aroma of the oil comes through the openings in the front of the locket throughout the day. You can find diffuser necklaces like this on sites like Diffusing Mamas, Sacred Arrow, and Amazon.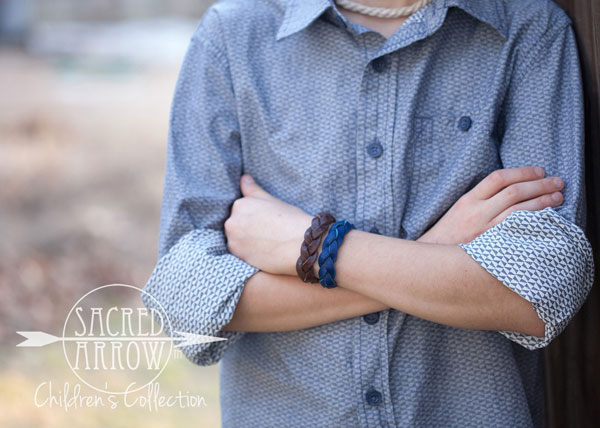 Most diffuser necklaces and bracelets for guys are braided leather. With these, you simply apply the oils to the inside of the leather. You can drip oils straight from the bottles, or you can roll them on. Be careful to choose leather jewelry that hasn't been treated with chemicals. You can find braided leather diffuser necklaces and bracelets at Sacred Arrow or Amazon.
With so many oils that support mental focus, you'll surely discover one or more of these oils will help you child. The trick is finding what works. Sometimes that takes a little bit of experimentation. Everyone's body chemistry is different, so people react differently to each oil. Don't be afraid to try different oils or combinations of oils until you find what's right for your child.
We'll be talking next about how oils can support the immune system. In the meantime, if you'd like to learn more about essential oils or would like to start using them for mental focus or your family's overall wellness, you can visit Jennifer's oil information page here.